Dawley Baptist Church
Park Road
Dawley Bank
Telford
TF4 2ER


Rotas

Services

General Enquiries
church.enquiries@dawleybaptist.org.uk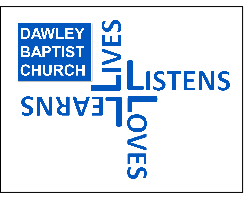 Within the Baptist Church every member has a right and duty to participate in the decisions of the church. We believe that as we gather as a body of people so together we can discern the will of God.
We also believed that there are certain people who have particular gifts of leadership and are elected by the members to meet together and ensure the church is well lead and uses its resources wisely.
Revd Ian Olliver. Minister
Ian joined us in 2012 following 4 years study at college in Bristol.
Ian has been called by the church to oversee all aspects of church life. He loves getting alongside people and helping them to grow in faith. He is married to Clare and they have two primary school age
Children, Bethan and Stuart
Ruth Baker. Treasurer
Ruth looks after the finances of the church and keeps the team up to date with the latest best practise.

Maureen Mortlock. Elder
Has been involved in Church Leadership for many years. Currently serving DBC as an Elder, House group Leader and is part of the Pastoral Team. Also, as part of our Bank Top Cafe management team, Maureen serves a treasurer and is one of the cooks.
Roger Mortlock. Elder
After many years of being involved in Church Leadership, Roger now serves DBC as an Elder and is part of the Pastoral Team. He is also involved with the management of Bank Top Cafe.
David Harber. Elder
An elder of the church is a member of the congregation who are gifted with pastoral care. David helps guide the spiritual health, growth and happiness of the church.
Jillian Harber. Secretary
As secretary Jillian is trusted with various administrative actions. A secretary is a vital part of a Baptist Church as the church hold regular meetings to discuss issues, and vote for decisions.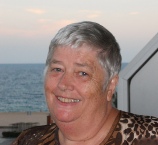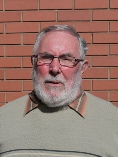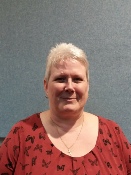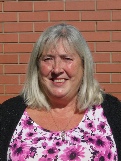 Ann Stevens. Deacon
Ann holds a role of Deacon. This is a position of leadership that helps with the church's day to day running and smaller matters not requiring a vote.
Jean Robinson. Deacon
Jean is another church Deacon. In the same way as the others, she helps with the church's day to day running.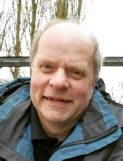 Tom Bowring. Deacon
Tom has been at DBC for 4 years. He is currently training to be a minister within the Baptist Union of Great Britain and is involved in teaching the youth as well as the day to day running of the church.