Dawley Baptist Church
Park Road
Dawley Bank
Telford
TF4 2BB


Rotas

Services

General Enquiries
church.enquiries@dawleybaptist.org.uk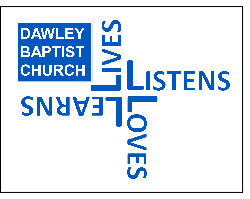 Within the Baptist Church every member has a right and duty to participate in the decisions of the church. We believe that as we gather as a body of people so together we can discern the will of God.
We also believed that there are certain people who have particular gifts of leadership and are elected by the members to meet together and ensure the church is well lead and uses its resources wisely.
Rev Ian Olliver. Minister
Ian joined us in 2012 following 4 years study at college in Bristol.
Ian has been called by the church to oversee all aspects of church life. He loves getting alongside people and helping them to grow in faith. He is married to Clare and they have two children, Bethan and Stuart
Jillian Harber. Social and Outreach Deacon
As the social and outreach deacon, it is Jillian's responsibility to co-ordinate how DBC interacts with those around who are yet to know the church, and those who already enjoy being part of DBC.
Ruth Baker. Treasurer
Ruth looks after the finances of the church and keeps the team up to date with the latest best practise. Ruth also leads the team when it comes to employment of staff.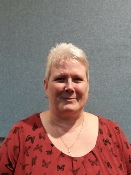 Lee Boddy. Fabric Deacon
Lee is the most recent member of the leadership team and is responsible for the fabric of the church. From speakers to spoons, if you can touch it then Lee is the one to call.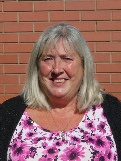 Jean Robinson. Safeguarding and Legal Deacon
Jean uses her expertise in safeguarding and health and safety to keep DBC up to date on all the legal requirements and best practices. This ensures the church is operating with everyone in mind.
Maureen Mortlock. Elder Prayer Focus
Maureen has been involved in Church Leadership for many years. Currently serving DBC as an Elder, house group leader, part of the Pastoral Team and also, as part of our Bank Top Cafe management team. Maureen's focus on the church's prayer life ensures we are alwys trying to do things under God's guidance.
Roger Mortlock. Elder Pastoral Focus
After many years of being involved in Church Leadership, Roger now serves DBC as an Elder and specialises in the co-ordination of the Pastoral Team. He is also involved with the management of Bank Top Cafe, where his gifts in chatting are used to bring a friendly welcome to all who visit.
David Harber. Elder Worship Focus
An elder of the church is a member of the congregation who are gifted with pastoral care. David helps guide the spiritual health, growth and happiness of the church while keeping a special eye and ear toward the church's worship.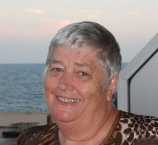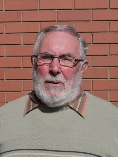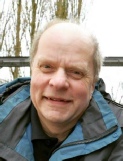 Tom Bowring. Minister in Training
Tom is currently training to be a minister within the Baptist Union of Great Britain. He is responsible for varying church activities and is learning what is involved with ministry while working with Ian and the Telford Christians Together partnership.
He is married to Jodi and has 4 children, Ffion, Emily, Lukas and Tobias.
Geoff Davenport. Secretary
Geoff's post as church secretary is vital to the running of DBC. As Baptists we believe that all of our members should be involved in church decisions. This means regular whole church meetings and even more leader's meetings in between. Geoff minutes all the meetings so nobody feels out the loop even if they can't make it.